What is Buy Now, Pay Later (BNPL)?
Buy Now, Pay Later is a credit option which allows you to order and receive your items now and pay for them several months later. Our BNPL plans typically last for 6, 9 or 12 months depending on the value of your order.

How does BNPL work?
When you get to the checkout, if a plan is available we will ask you if you want to start a BNPL plan. We will tell you how long the plan will run for and if there is a minimum order value. When you start a BNPL plan, you do not need to make a payment against it until the plan expires. When the plan ends we will charge interest and ask you to make a minimum payment against your balance.
What do I need to do?
You will receive a monthly statement showing your BNPL plan and any other balances you have on your account. If the BNPL plan is the only amount you owe, we will not ask you for a minimum payment until the plan expires. If you have other balances and are asked to pay a minimum payment, you must pay at least your minimum payment each month to keep your BNPL plan running.
What else do I need to know?
We recommend that you pay off your BNPL plan before it expires, if you do this you will not be charged interest. Step by step instructions on how to make payments against your plan are shown on your statement, or you can read more in Your Statement Explained. If you do not make at least your minimum payment, your plan may come to an end early and you will be charged interest immediately in addition to a late payment charge.
Interest charged and how to avoid it
When we calculate the minimum payment on your statement we do not include a BNPL order until the plan expires. If you choose to spread the cost further and do not pay off the BNPL plan before it expires, interest will be back dated to when the order was despatched. We recommend you make separate payments towards your BNPL plan before it ends. To avoid any interest, you need to keep an eye on, or make a note of the expiry date of the plan and make sure you pay it off before this date. To help you, we include important information such as the expiry date and the amount of the plan in the 'Your Plans' section towards the end of your statement.
Alternatively, you can watch the video below: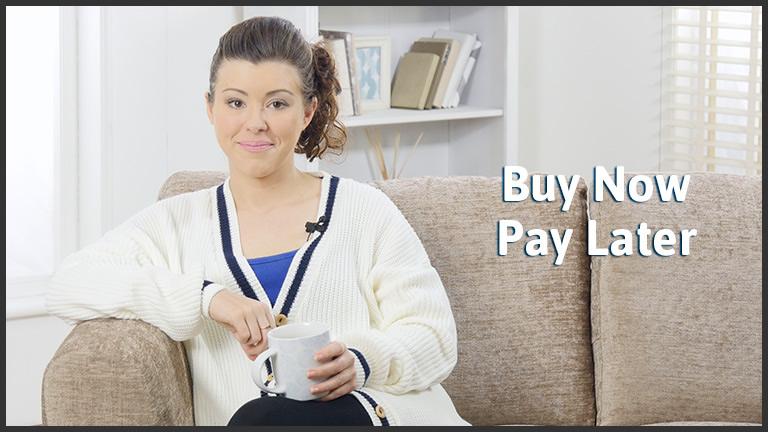 CLOSE
Your Personal Account - Buy Now Pay Later